Want to show off that you're all about the city of angels? Then why not update your wardrobe with some of these items.
The Hat
A staple of any LA lover's wardrobe, the LA Dodgers is synonymous around the world not only as the symbol of the legendary baseball, but also as one of the endearing items worn by legendary west coast hip hop artists like Ice Cube & Kendrick Lamar
The T Shirt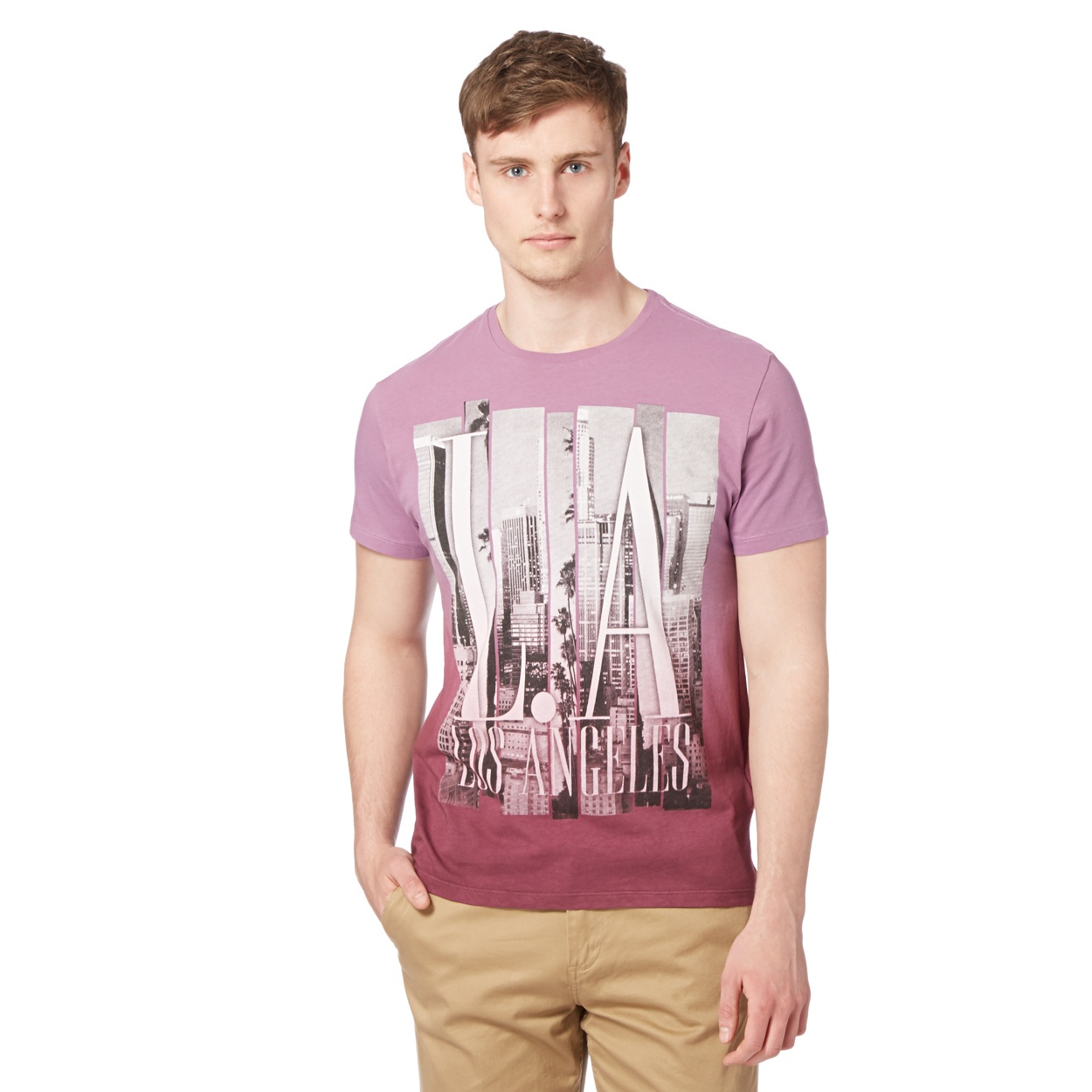 Pretty much every men's store has a section of T-shirts with U.S. cities on them; going all the way from Brooklyn to Miami and L.A.
This city print is a Red Herring tee sold in Debenhams with a purple hombre effect rolling down the back. (If you like the look of this shirt, you can get use a promotional code for Debenhams to get money off)
The Jeans
It takes a lot of effort in LA to make it look like you haven't made any effort at all and even if Katy Perry sings about wearing Daisy Dukes, the trend these days is very much in favour of a relaxed fit when you want to look casual and not have a pair of skinny jeans cling on a hot day. Refinery 29 is one of the leading jeans brands to come out of the area with hand made jeans that are a step above levis (This pair in particular is $240)
The Shorts
You've got to look your best down on the beach and a cheap pair you've been keeping in the back of the closet won't do the job. Premium brands like AMBSN in San Clamente (that's south of Laguna Beach) make shorts that were designed to last long days at the beach and take a battering when you're out in the surf.
The Coat
Just because the weather mightn't be as nice as LA wherever you are in the world, it doesn't mean you can't rep otherwise. Legendary cap company Supreme has branched out in recent years towards making all sorts of clothing and their recent take on the bomber might not be needed most of the year in California, the faux-fur lined hood makes it super cosy in the winter.
The Fleece
A lot of people will forget that Los Angeles is pretty much surrounded on the east by mountains and hiking is an incredibly popular hobby. For those who like to venture up the likes of Runyan Canyon and Wilacre Park first thing in the morning, a fleece is needed. And you can't do much better than Venley, a company with their own clothing warehouse located in Downtown LA.
I can promise not all their clothing as as attention grabbing as that fleece is.
The Shoe
Of course I have to mention the one and only king of shoes in LA. Starting off in 1966 in Anaheim (just a mile away from Disneyland) the shoe created for skaters was made. In the 50 years since Vans has become one of the biggest shoe brands in the world and their trainers are a quintessential LA look.